Pharmacy, the radio show based out of Las Cruces, NM serving up Industrial music over the airwaves to the Southwest USA since 1999 is now a podcast (what is a podcast?) available for all to hear and enjoy on CD-R's, computers and digital music players! Alienvine.com is hosting the newly restored radio show and an online profile for PRx on myspace has been created..

Please add (or learn more about) Pharmacy by visiting its myspace profile!!
(real website coming soon)

There are two shows available NOW for download, see links on the Pharxmacy blog!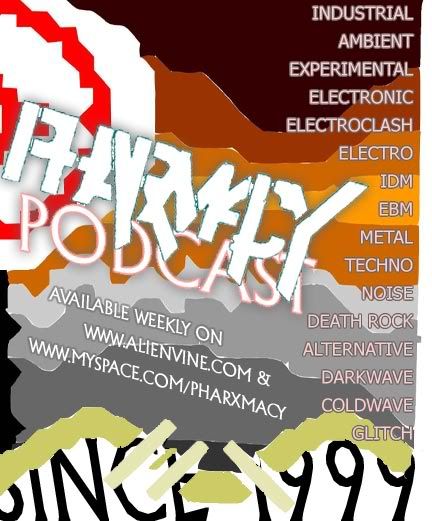 please repost